VICTORIA, BC, Canada – March 7, 2023. IBS Luftfahrt und Service GmbH (IBS) and STR-SpeechTech Ltd. (STR) have been selected by Airbus to deliver a Global Reporting Format (GRF) compliant StarCaster D-ATIS system. The StarCaster D-ATIS system is scheduled for delivery and installation at Hamburg Finkenwerder Airport (EDHI), Germany in April 2023.
The supplied solution consists of a fully redundant StarCaster D-ATIS system designed for Operational, Technical, Administrative and Maintenance users to provide and manage ATIS operations. StarCaster will be directly interfaced with Airbus's AWOS system at Hamburg Finkenwerder Airport via TCP/IP to continuously receive the latest weather observations. Users will have access to StarCaster's feature-rich Human Machine Interface (HMI) via a common web-browser over secured internet connection. Air traffic controllers can create, edit and approve ATIS messages consisting of the current weather and airport operational information that will be broadcast to VHF transmitters in ED-137B compliant VoIP.
The supplied StarCaster D-ATIS system includes GRF functionality that was defined in consideration of all regional aviation stakeholders. StarCaster provides Air Traffic Control (ATC) personnel with the ability to manually enter and broadcast the Runway Condition Report (RCR) in compliance with all ICAO and Regional GRF requirements for D-ATIS broadcasts.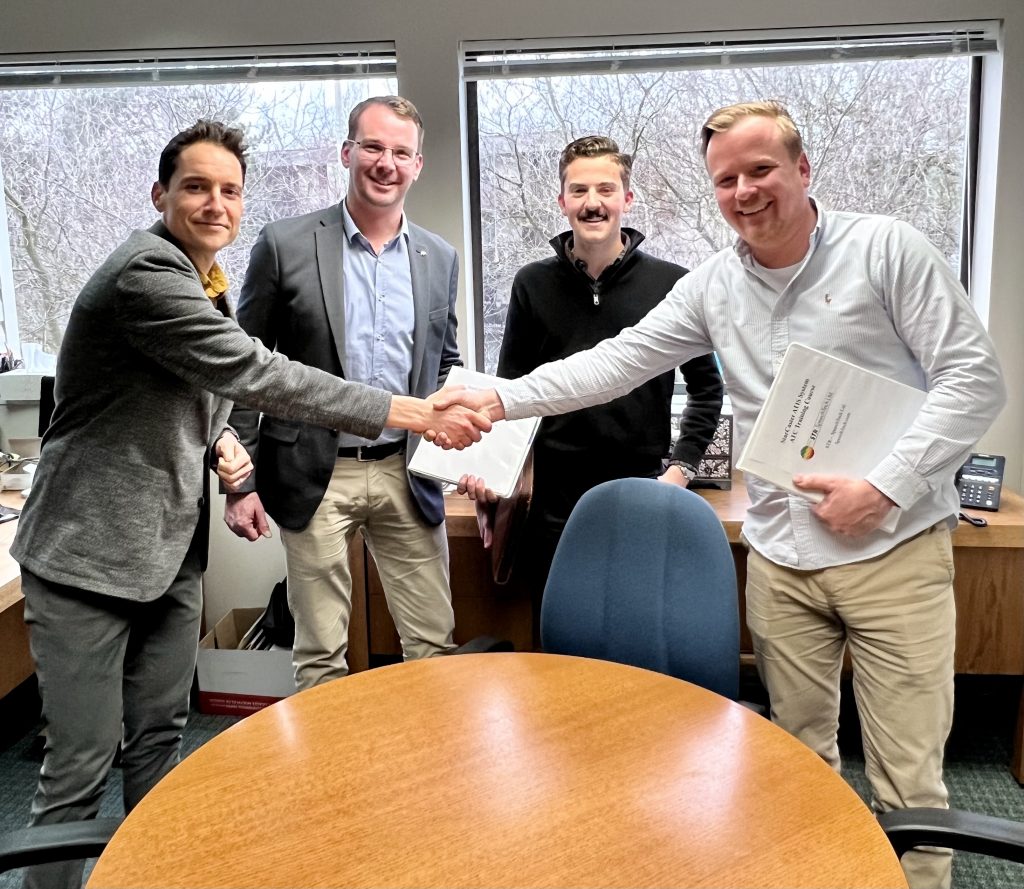 "We are extremely proud to have been selected by Airbus to provide a StarCaster D-ATIS system" said Joe McNally, CEO of STR-SpeechTech. "We are confident that StarCaster's proven reliability and adaptability will enhance operational efficiency and safety for Airbus. Furthermore, the strong relationship built with Airbus and IBS during the course of this project has provided the framework to support Airbus's long-term operational requirements going forward.".
About STR-SpeechTech Ltd.
STR-SpeechTech is the leading supplier of text-to-speech systems for mission-critical broadcasting applications. STR's StarCaster text-to-speech systems are deployed throughout the world at Air Traffic Control Towers and Flight Service Stations, where the ability to generate clear and consistent aviation information broadcasts in a natural voice is a key component of operational efficiency and safety. Located in Victoria, Canada, STR has been dedicated to meeting our customers' needs for over 30 years.
For more information, contact:
Bryce Martin, Business Development
Phone: +1 250 477 0544 (GMT-8)
Email: info@speechtech.com