Global Presence
In continuous operation at nearly 300 sites in some of the most demanding ATC environments, StarCaster® has completed over 20 million broadcasts containing critical weather and airport information.
COUNTRIES
BROADCASTS TO DATE
DEPLOYMENTS
Deployed Internationally
Our StarCaster® Text-to-Speech systems are deployed throughout the world at Air Traffic Control Towers and Flight Service Stations, where the ability to generate clear and consistent aviation information broadcasts is a key component of operational efficiency and safety.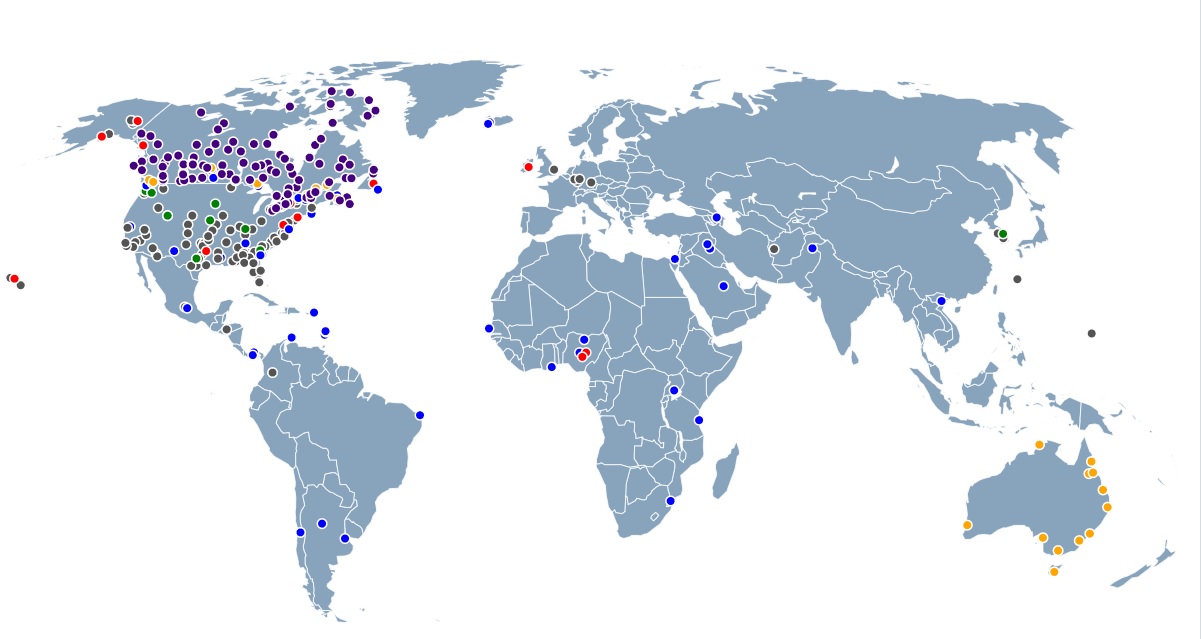 DEPLOYMENTS BROCHURE
Learn more about our
StarCaster® deployments
Contact Us
Thank you for visiting us! Your call will be answered promptly by our team.
Address:
212 – 1001 Cloverdale Avenue
Victoria, British Columbia V8X 4C9
Canada
Hours:
Monday to Friday 8:30 am – 5 pm.
(Pacific Standard Time) (GMT -8).